Are you dreading your family session, or stalling on booking one because you have less-than-enthused kids?
Make it fun! Let them get in on the styling, too, either by helping to choose their outfits or helping pick poses from your inspiration shots. And, remember, with kids and photo sessions it's all about relaxing and enjoying the moment. You'll have better shots (and a more fun experience!) that way.
Rule #1, parents, is to KEEP CALM!
Put your glaring eyes away…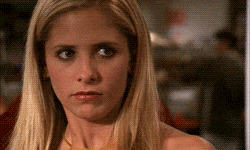 I've shot plenty of families and have seen it all before, I promise…I have 5 children! But, more importantly, your young ones will pick up on frustration if you (and dad especially) get stressed, and it will all show up in your photos. As a professional photographer I'm experienced at shooting all kinds of reluctant subjects, including rowdy, pouty or otherwise uncooperative kids. It's my job to keep everyone at ease—children included! And when I say, "It's totally ok, don't force it, we'll play instead!" or "Let's take a walk!" don't panic and think the whole session is going horribly. I am simply redirecting their attention to something else and allowing you a chance to breathe and relax a bit.
And, unlike in school or at home, bribes are OK at photo shoots! A special treat, a trip to a favorite spot in town or even some candy (as long as it's not melty and messy) can keep spirits high and smiles wide from start to finish. I often suggest bringing a small snack and water for a short break along the way. It's also a great time to get individuals of the older kids, while the younger ones are refueling. I've also been known to keep bubbles on hand just in case!
But if all else fails, remember that we typically get the "keeper" shots about half-way through the session, when kids have warmed up to me and you are interacting with them comfortably. Be sure to let me know in advance what's most important to you and your family, and I'll do those towards the beginning, then round out the rest of the session.
Planning is key…
Then get ready to roll with the unexpected and throw the plan out the window. This is why pre-session planning is important. We can cover the shots you really want, the location, the clothing, the what-to-bring list, and go over what is ok and what is not (i.e. can I pass out small treats?) all before hand, so we can just get started on session day.
Contact me here to schedule your session, and I will walk you through the whole thing!